Nigeria Tech
Samsung Galaxy J Unveiled Globally
Samsung have recently unveiled Samsung Galaxy J globally. Initially, it was unveiled in selected countries like Japan, Korea etc but now, it was announced globally.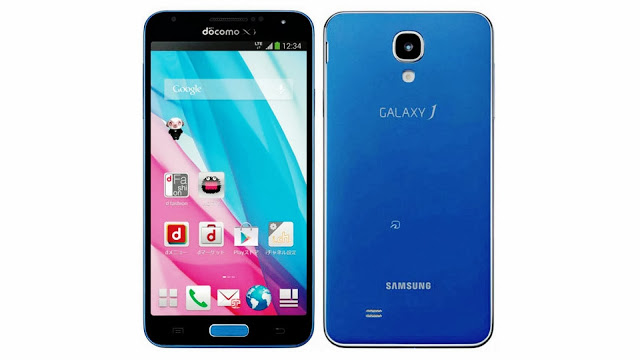 Samsung Galaxy J is expected to launch in 2014 in various countries with tentative price of about $725 unlocked
Key features of Samsung Galaxy J include full HD 5 inch display with corning gorilla glass 3, 2.3GHz quad - core processor, 13.2MP rear camera, Android Jelly Bean 4.3, 3GB RAM.
Also, 4G LTE network would be supported on the device, Bluetooth 4.0, and every other features you would find in the recently released Samsung Galaxy S4.
Samsung Galaxy J would come in different colours and would be available for purchase next year.
Like our Facebook page and follow us on Twitter for more smartphone news.
-
Samsung Galaxy F Series Smartphones Unveiling
Samsung have lifted the veil off the Samsung Galaxy S5 in a less noisy way to the world. Although, the North Korean based company have added good numbers of new features and enhancements to the device, yet, a few number of folks are unsatisfied with the...
-
Goophone S5 Is A Samsung Galaxy S5 Carbon Copy But Cost Just $300
After watching the Samsung Galaxy S5 launching and seeing the features and specifications of the S5 device, I was impressed but I was also aware that to buy the phone off contract unlocked, I will have to shell out a good amount of money. Perhaps you...
-
Samsung Annouces Samsung Galaxy J: S4 Now Look Weaker
the smartphone industry is too dynamic! you can't afford to sleep or stay still if you are in the smartphone business else you lose customers. As far as we know, Samsung Galaxy S4 is suppose to be the biggest boy and the most advanced of the Galaxy...
-
New Press Image Of Samsung Galaxy Tab 3 7.0
New image of Samsung Galaxy tab 3 7.0 in blue have surfaced online. This new image shown below is that of Samsung Galaxy tab 3 7.0 in blue and was leaked by @evleaks who usually show images of unreleased products. Earlier this year, April to be precised,...
-
Samsung Galaxy S7 Coming In January - Specifications
Samsung Galaxy S7 release date has been Leaked as confirmed by Samsung Electronics, with latest reports suggesting the handset will be formally unveiled in January. Samsung Electronics announced that in January 19, 2016 they will be announcing the next...
Nigeria Tech