Nigeria Tech
Innjoo Fire Plus Specifications
Innjoo has been pulling strings in the smartphone market in Nigeria lately, eating even deeper into the customer base of the likes of Tecno, Infinix, Samsung and even BlackBerry. Their latest device known as Innjoo Fire Plus is another great phone that is becoming fast popular. It is so popular, it got sold out in couple of minutes and still sold out as at this writing. The specifications for the Innjoo smartphone is as described below in case you are wondering what makes the device so popular.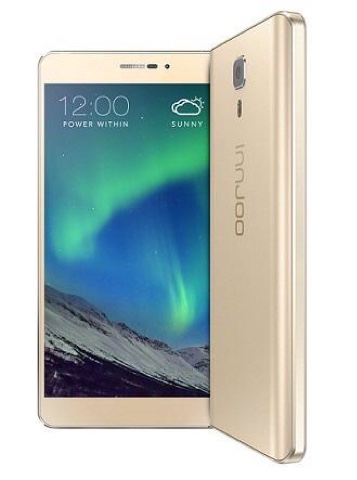 SIM and Network
Innjoo is a dual SIM smartphone with dual standby, something most Chinese smartphones are famous for. Furthermore, it is supported on a 2G, 3G, WCDMA and HSPA+ network and can operate in HSPA+ only on SIM 1 while SIM 2 can operate on only 2G network.
Form and Design
The design of the Innjoo Fire Plus is similar to that of the Samsung Galaxy S6. It has rounded edges, flushed and completely flat at the front but slightly curved at the back from one edge to the other and a USB port and speaker style resembling that of Samsung Galaxy S6. The bezel is also thin at both sides of the phone and slightly larger at the bottom and top to allow for the soft menu keys at the bottom and speaker, camera and proximity sensor at the top. The overall thickness of the device is 5.7 mm
Display and Resolution
Innjoo Fire Plus is a 5.5 inch HD IPS display smartphone with 16 million colors. It display images and videos in great blacks and whites and very usable in outdoor situations - thanks to the 1080 x 720 pixel of the screen.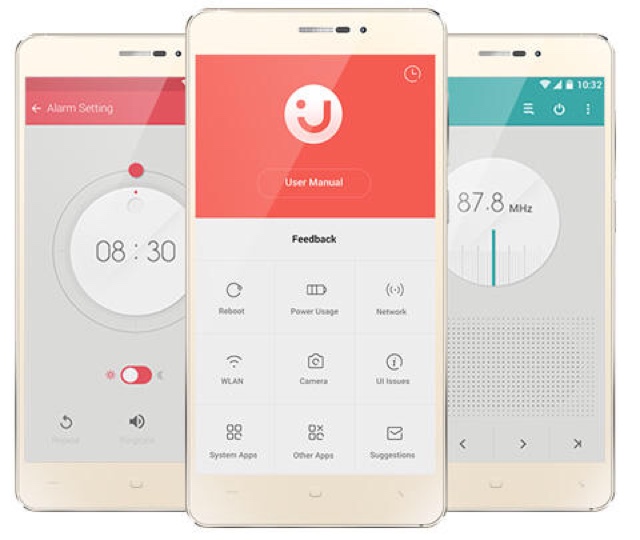 Operating System and Processor
The Innjoo Fire Plus comes with a KitKat 4.4.2 android OS although a lollipop OS would have been preferable. However, the interface is sleek enough and most android lovers would love it since it is a near stock Android KitKat OS. Powering the whole device is a MediaTek MT6592M octa-core processor with 64 bit processing capability clocked at 1.5GHz and a Mali 400MP GPU to handle any graphics intensive games, apps or video. The 64 bit architecture of the processor is one of the reasons customers are loving the smartphone because it handles multitasking pretty well.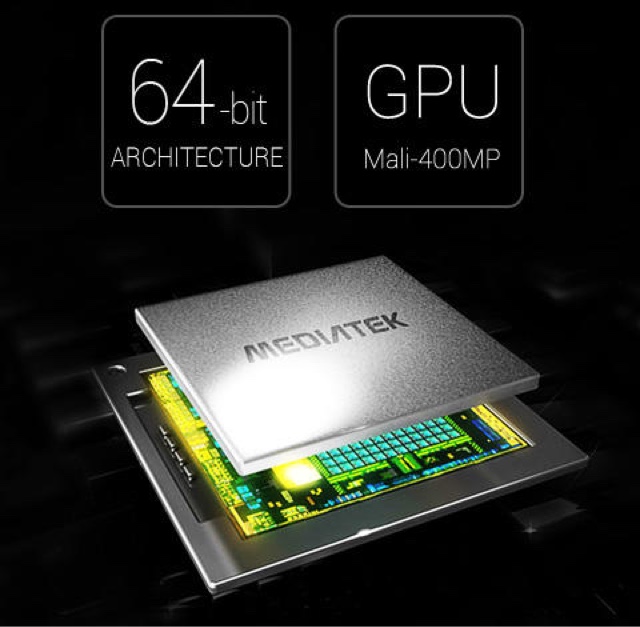 RAM and Internal Memory
Who doesn't like an android smartphone with enough RAM to run applications especially seeing as 2GB+ RAM android smartphone are the norm in the smartphone industry these days. Innjoo Fire Plus obviously comes with 2GB RAM to keep multitasking going painlessly. 2GB RAM on a 64 bit octa-core processor is a good thing and that perhaps would be the reason why smartphone lovers love the device.
Internal memory for the device is 16GB and can be expanded with the help of a SD card that supports up to 128GB memory card.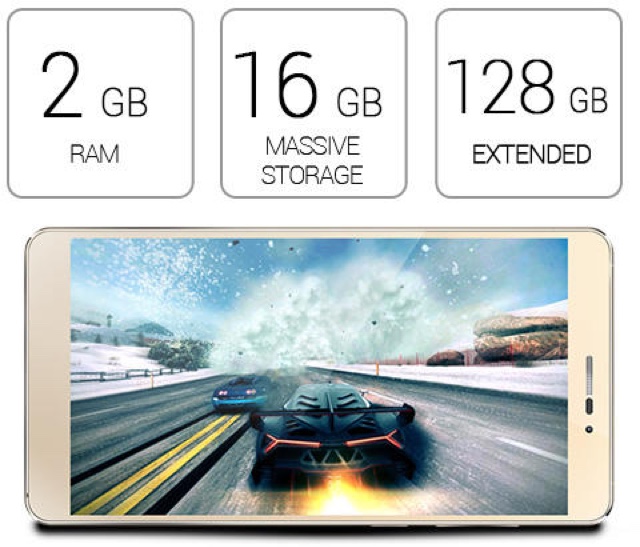 Camera
Innjoo Fire Plus comes with a 13 MP back camera with dual LED flash, 2.0 aperture and 88 degrees wide angle lens. The back camera is located at the top-middle of the smartphone while the flashlight is located immediately below the camera. It has a 5 MP front facing camera which takes very good images and does well in recording videos for those times a video chat is to be initiated. The back camera takes 120p videos at 60fps.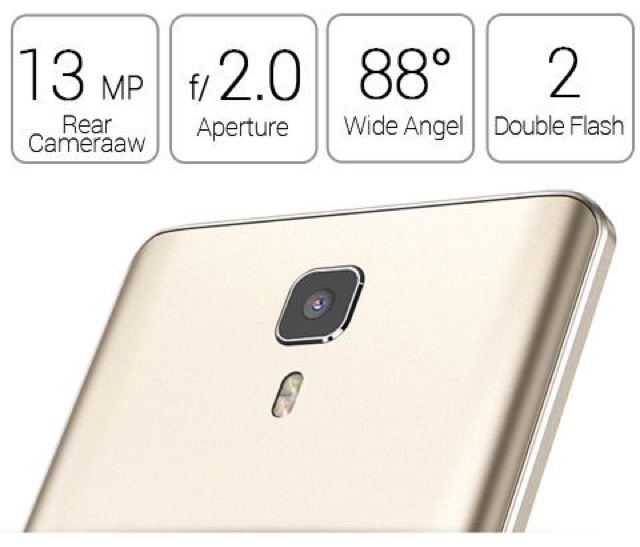 Battery and Fast Charge
One of the things we love about the Innjoo Fire Plus is the battery rating. Smartphone manufacturers are making smartphone batteries perform better. The Innjoo fire plus smartphone comes with 36oomAh battery rating and can last a full day on a single charge when playing music for 24 hours, 22 hours 2G phone call, 10 hours video time and 6 hour flashlight. In the event that battery goes low or critical, the fast charge technology would help in adding more juice to the battery within a couple of minutes.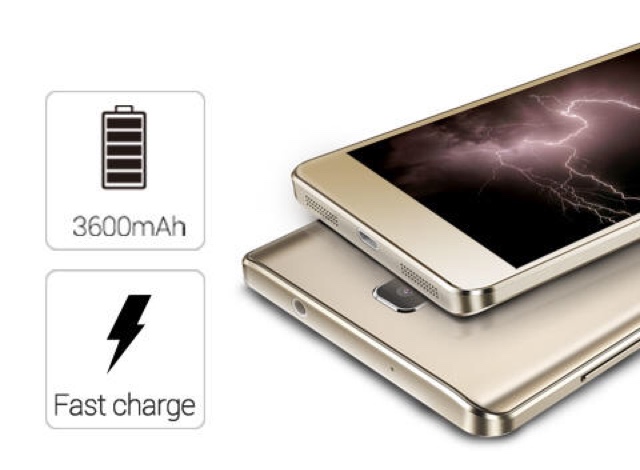 Connectivity and Sensor
The Innjoo has a built in WiFi 802.11 a/b/g/n chip and is capable of using it as a hotspot for sharing internet connection with other devices via the WiFi. In addition, the device has Bluetooth v4.1 which is a low-energy consumption Bluetooth technology. It addition, micro USB is provided for connecting the device to a computer and for charging while a 3.5mm port lets owners plug a 3.5mm audio cable to listen to music. In the sensor departments, the usual suspects like Proximity, light and gyro-meter are not missing in the device.
Color and Price
Innjoo fire plus comes in various colors of which the gold version is our favorite. However, the bamboo yellow, luxury gold may appeal more to other folks. Currently the Innjoo is selling for 27,000 naira and its available exclusively here for those that want to buy the smartphone.
Verdict
Innjoo Fire Plus is surely a great smartphone with great design and very good specifications for an affordable fee. We give it a score of 8/10 for a phone this good and this cheap compared with other devices in its proce range.
Like our Facebook page and follow us on twitter for more smartphone gists.
-
Innjoo Note Pro - Specifications, Features And Price In Nigeria
Innjoo, the Dubai based company is running the mobile market in Africa, Asia and other parts of the world with series of Android smartphones from the company. We have already seen the Innjoo Note and Note E . The Innjoo Note Pro is an amazing "step up"...
-
Infinix Hot Note Vs Innjoo Note Pro - A Detailed Comparison
Infinix (a company founded in Hong-Kong and Innjoo, a Dubai based company are two different companies that have shifted their attentions to Africa for the past few years. Most of their products have been launched in many African countries and a...
-
Innjoo Halo - Specification, Feature And Prices In Nigeria
Recently, I posted about the Innjoo event named "Power In Nigeria". It was about the Innjoo new release smartphones (Innjoo Halo and Innjoo Fire Plus), which was launched in Lagos on Wednesday September 2, 2015. The event was named Power in Nigeria"....
-
Innjoo Fire Plus - Specification, Features And Prices In Nigeira
Recently, I posted about the Innjoo event named "Power In Nigeria". It was about the Innjoo new release smartphones (Innjoo Halo and Innjoo Fire Plus), which was launched in Lagos on Wednesday September 2, 2015. The event was named Power in Nigeria"....
-
Innjoo Fire - Specification, Feature And Price In Nigeria
Innjoo Fire is a new smartphone released by the well known Dubai based company -Innjoo. It was launched and released in May 2015 and is available for purchase on Jumia or Konga, or any other mobile store. Check the full specification of this lovely smartphone...
Nigeria Tech