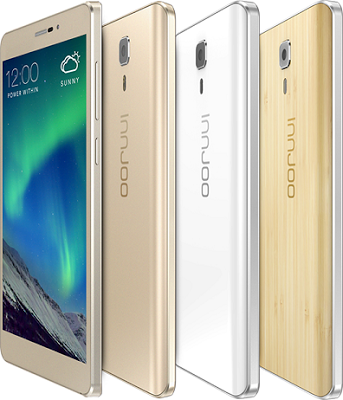 Recently, I posted about the Innjoo event named "Power In Nigeria". It was about the Innjoo new release smartphones (Innjoo Halo and Innjoo Fire Plus), which was launched in Lagos on Wednesday September 2, 2015. The event was named Power in Nigeria". There were speculations on what the specifications of these smartphones while be. Interestingly, the Innjoo Fire Plus comes with the awesome 4G network and the new android lollipop 5.1. Zeal technology provides you with the full specification of these smartphones.
Innjoo Fire Plus Specification

General Information
Model - Innjoo Fire Plus
RAM - 2G
ROM - 16
Screen size - 5.5 inches
OS - Android 5.1 lollipop (Latest)
Camera - 13MP + 5MP(Rear with LED flash), 2MP (front)
Flash - Dual LED flash
Processor - 1.5 GHz octa-core, LTE/Quad-core
Keyboard - Touchscreen
Colors - Black, Silver, White, Gold, Cream
Display
HD IPS capacity type touchscreen with over 16,000,000 colors
Resolution - 1080x720
Network
2G network, GSM 850/900/1800/1900
3G network, HSDPA 900/2100
4G network (4G LTE connection)
SIM - Dual mini sim
Wi-Fi - YES, WiFi hotspot - YES
Bluetooth - 4.0
Battery
3600 mAh Li-ion battery
Fast Charging - Up to 75% within one hour of charging.
Pre-Order is now available at an affordable price of
#27,600
on JUMIA
You can also Check the Innjoo Halo Specification
Any questions or more info: comment below, or send an email to
[email protected]
, or call/WhatsApp this line +2348138219533
Innjoo has been pulling strings in the smartphone market in Nigeria lately, eating even deeper into the customer base of the likes of Tecno, Infinix, Samsung and even BlackBerry. Their latest device known as Innjoo Fire Plus is another great phone that...
Innjoo, the Dubai based company is running the mobile market in Africa, Asia and other parts of the world with series of Android smartphones from the company. We have already seen the Innjoo Note and Note E . The Innjoo Note Pro is an amazing "step up"...
Infinix (a company founded in Hong-Kong and Innjoo, a Dubai based company are two different companies that have shifted their attentions to Africa for the past few years. Most of their products have been launched in many African countries and a...
Innjoo announces the release of Innjoo Halo and Innjoo Fire Plus, which will be launched in Lagos Nigeria on Wednesday September 2, 2015. The event is named Power in Nigeria". According to reports, the two smartphones is named Innjoo Halo and Innjoo...
Innjoo Fire is a new smartphone released by the well known Dubai based company -Innjoo. It was launched and released in May 2015 and is available for purchase on Jumia or Konga, or any other mobile store. Check the full specification of this lovely smartphone...