Nigeria Tech
How To Root Infinix Alpha aka X570 Sharply
Infinix Alpha also known as Infinix X570 is the latest Infinix product in the block, you can see a Video review here. Its a 5.7" screen phablet with stunning colourful display.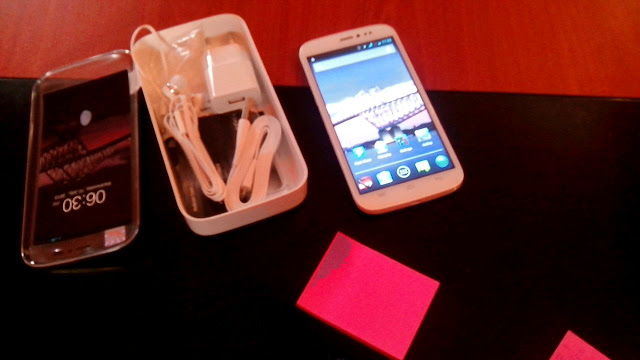 Like almost every Android person I know, ability to root and ease of rooting an Android phone forms one of the reasons to buy an Android phone and Infinix Alpha didn't disappoint in this regard.
If you already had the drivers to phones like Tecno N7, F7 or N9 installed on your computer already, then rooting this Infinix X570 should be super easy just like mine. However, if you haven't gotten the drivers of aforementioned devices on your computer, no sweat, just connect your device to your computer and let Windows Update download and install the drivers. Once that is done, follow the instructions below.
If you have a problem installing drivers for your device, follow this link to know how to get drivers
1. Put your device in Developer Mode by going to settings/Developer Option. Check the USB debugging box and then launch eroot you downloaded.
2. Wait for it to detect your device and then click on the bold green Root button.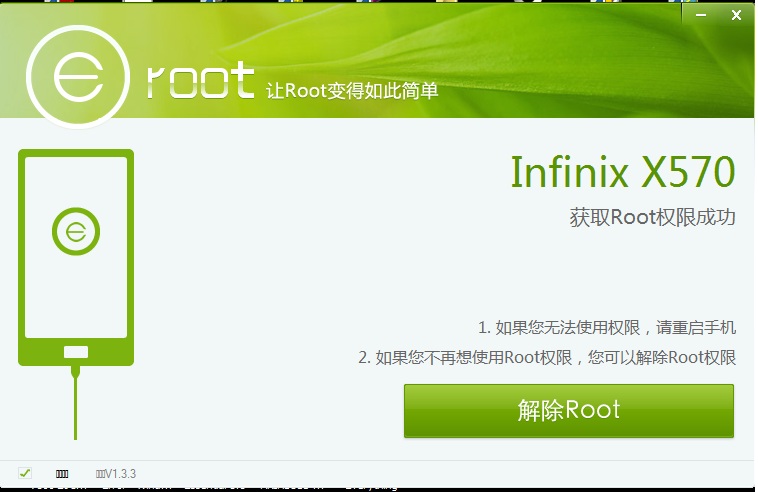 3. In less than 10 seconds, you are rooted and ready to enjoy the benefits of a rooted android phone.

To confirm if your phone is rooted, go to your phone home screen and look for the Superuser app as seen in the image below.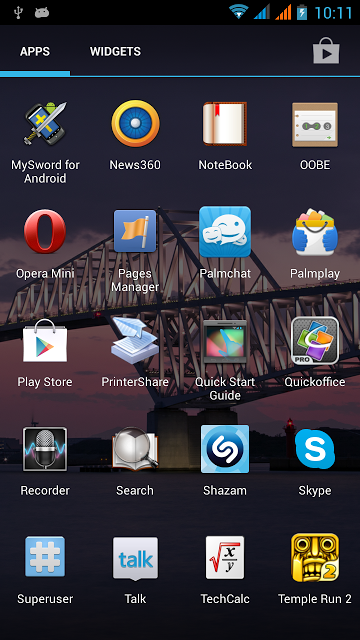 If you feel like unrooting your device after sometime or you believe that rooting is causing your phone some troubles, follow this link to unroot without stress.
Like our Facebook page and follow on Twitter for more info, guides and goodies
-
How To Unbrick Infinix X509 Aka Zero 2 After Software Update
There are times we forget that it is forbidden to install updates for Infinix Zero 2 if it is rooted. Well we get a fix for you and it is very easy to unbrick the bricked Infinix Zero 2.What you Need1. Bricked Infinix Zero 22. Good USB cable3. A Windows...
-
How To Root Infinix Zero 2 With One Click
I know a lot of Android users can not do without rooting their devices. One of the reason to root is to have full access to the device settings. The tutorial below will help you root your Infinix Zero 2 aka 509 without any issues. Please before...
-
One Click Process To Rooting Samsung Galaxy Note 3
There are various apps and software to root various kinds of Android devices out there and most are basically ''one click'' kind of rooting software. Recently, we wrote about VROOT which has worked in rooting a lot of android devices,...
-
How To Root Any Android Device With Vroot
In a not-so-long time ago, rooting an android device was quite a very messy and tedious process. However, in recent times, rooting an Android device especially one running 4.0+ has been a piece of cake for majority of the android devices. VROOT seek to...
-
How To Install Vcom Drivers For Mediatek Android Phones
One of the reasons why you would need VCOM drivers for MediaTek devices is when you want to flash or reload the ROM of a MediaTek android phone. It is very pertinent that the vcom drivers are present before sp flash tool can begin flashing ROM for the...
Nigeria Tech