Nigeria Tech
Airtel Now Blocking BIS For Non BB Phones In Phases
1st of December, Airtel announced to its subscribers that her BIS packages working on non BB phones would be blocked and disabled on the 2nd of December.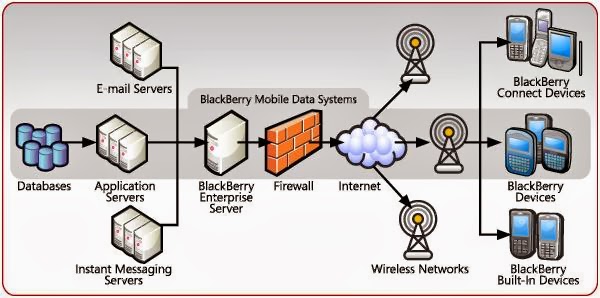 Well, it does seem that Airtel have started blocking the BIS for non BB phones today. This is being carried out in phases.
Airtel started disabling the ability for one to browse on non BB phones using BIS subscription at 6:20am today as reported by a number of people.
Already, some users can't connect to the internet anymore. However, some can still connect to the internet using the BIS package. This only suggest that in matters of time, everyone using such package on a non BB phone will be unable to access the internet except the SIM is put in a BlackBerry device.
Many questions have been put forward, but the one that is most frequently asked is that;
Will my subscription just end like that even if i still have days to go?
The answer to that is that, your subscription won't end. The BIS package will still be active but will only work when the SIM is inserted into a BlackBerry phone.
Also, we do not know if the ability to share the internet on a BlackBerry phone through Hotspot would be disabled just like MTN, GLO and Etisalat are doing...we hope not though.
Guys are already planning to subscribe to their other network plans for internet services.
Is this a good business idea from Airtel? Although other networks in Nigeria have no profit problem by not allowing their BIS package to work for non BB phones. But for Airtel, only time will tell how well this decision was.
Click here to Like our Facebook page and follow us on Twitter for current smartphone news
-
Airtel And Google Partner To Give Free Internet In Nigeria
Internet is here to stay in Nigeria and more people are joining the internet world daily in this precious country Nigeria. One problem though is that, the cost of accessing the Internet is high and not too fast in this part of the world. Consequently,...
-
How To Swap Your Old Nokia Phone For A Nokia Lumia 520 Smartphone
Christmas just came early this year for my Nigerian peeps, thanks to the partnership between Nokia and Airtel. Nokia and Airtel partnership have given birth to a wonderful program that bring good news to interested people. The news is that you can swap...
-
Latest Airtel And Etisalat Bis Data Plans That Work For Your Android, Iphone Smartphones And Tablets
Update:Effective 3rd of December 2013, Airtel BIS plans will stop working on non BlackBerry phones. You are advised not to subscribe such plans in your non BlackBerry phone(s) -------------------------------------------------------------------...
-
How Telecommunication Company In Nigeria Defraud Non-blackberry Users
It is nothing short of day light robbery that have been happening to Nigerians. Telecommunications industry have decided to favor a set of smartphone users (Blackberry) why robbing other smartphone users (Nokia, iPhone, and Android devices). It is almost...
-
How To Get Unlimited Airtel Internet Data
Update: Airtel have disabled re- enabled the use of BIS for Android and other smartphones that are not for Blackberry devices. This means that if you did subscribe for this package you won't would be able to use it on your Android phones....
Nigeria Tech