Nigeria Tech
BlackBerry's Plan For 2016
BlackBerry Inc. formerly known as Research In Motion have been taking new strides in the past months in other to stay relevant in the smartphone industry. For the most parts, the plan is working and BlackBerry is seeing substantial attention from smartphone enthusiasts in various regions. In fact, company share price that had been nose diving for a while have started ascending significantly from 2015 thanks to the handwork of John Chen the company's current CEO.
With the release of BlackBerry Passport, the last high end BBOS 10 phone for 2015 and the release of BlackBerry Priv, the first Android OS BlackBerry smartphone, the Canadian company were able to turn heads. This year 2016, the company is only going to be making two new android OS BlackBerry smartphone according to information released to CNet by BlackBerry CEO John Chen. One will be a medium end smartphone and the other will be a high end smartphone just like the Priv with exceptional specifications and features.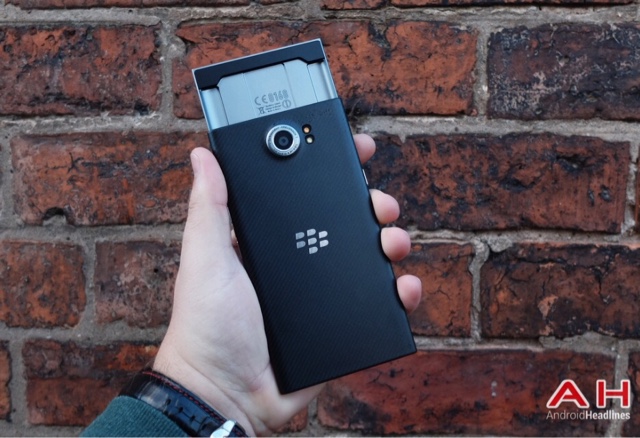 Currently, we do not know what the specs of these phones are or what they will look like but we do know that BlackBerry is definitely making moves to at some point completely ditch the BBOS on their devices and stick completely to Android while still retaining the security and designs that made the BlackBerry smartphone a great peice of device.
Like our Facebook page and follow us onTwitter for more smartphone gist.
-
Can This Be True...full Android On Blackberry Smartphone
We have seen mobile phone giants fall to the pressure and heat going on in the smartphone industry; an example is Nokia mobile devices which now runs Windows Phone OS and even released an Android smartphone just to boost sales but yet still struggling...
-
Blackberry Vows To Prosecute Leakers Of Its Products
New developments coming from the BlackBerry company, specifically from John Chen, CEO of BlackBerry is that there will be a strong crackdown on those personnel or individual that is responsible for leaking company's confidential information. ...
-
Blackberry Fires Ceo Thorstens Heins And Appoints Interim Ceo
BlackBerry today announced that its replacing, more like fired its CEO Thorsten Heins and to be succeeded in the interim by John S Chen, who was the former CEO of Sybase. Thorsten Heins John S Chen is currently a director at both Wells Fargo and Disney....
-
Samsung Is Doing Everything To Extinct Blackberry
It is very clear by now that Blackberry is seriously grasping for breath in the smartphone market. All efforts to resuscitate the dying company is not yielding any significant fruit yet. BlackBerry have been the device of choice for the US FBI agent for...
-
Fake Bbm Application In The Google Play Store
Just today, we have noticed a fake Blackberry Messenger in the Google Play Store that have been submitted and already getting downloads and points. Already, 1,870 people have downloaded this application that could be either a malware or virus. As stated,...
Nigeria Tech