Nigeria Tech
BBM For Android and iPhone Will Launch Within Days
It wasn't too long ago that BlackBerry released a open heartfelt letter to its customers stating why they should stick with them and not give up on BlackBerry. Part of that letter also made mention of BBM for Android and iPhone which means that commitment is still high in that area.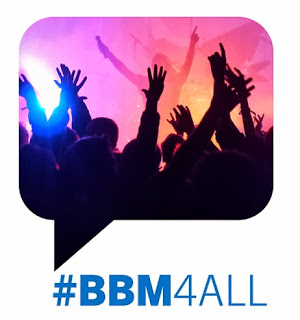 To further buttress this, BlackBerry's CMO, Frank Boulben spoke with Reuters and said that as a matter of fact, BlackBerry Messenger will be coming to Android and iPhone for real this time in matters of days.
Its not clear how many days we are talking about here especially considering that the first launch which happened 3 weeks ago was a mess.
However, Frank Boulben says that he's confident that BlackBerry was able to address the issue that plagued the initial launch.
What does this suggest? Well, it just means that very soon, BBM on Android and iPhone will be a reality for everyone soon enough.
-
Blackberry Writes A Powerful Open Letter To Customers
Amidst the growing concerns shared by a huge number of BlackBerry fans, friends and business partners, BlackBerry believe that its right to communicate to their hearts and give them a good level of reassurance of their commitment towards making BlackBerry's...
-
Blackberry Sold To Fairfax For $4.7 Billion
Most of the media was busy bashing and writing about the 4500 job cut and the almost $1 billion loss being the last nail in the coffin for BlackBerry. Not to even talk about the failed launch of BBM for Android and iPhone last week, today...
-
9 Million Iphone 5s/5c Sold Within 3 Days
When it comes to new Apple products, massive sales are always recorded during for first week of release of these new products so its usually expected that sales will go above the charts.. However with the launch of iPhone 5S/5C last week, sales didn't...
-
Bbm For Android And Iphone Wrong Assumptions
What we do know is that BBM will become available for Android devices and iPhone come September, in fact it's in matter of days. Sequel to this, many wrong assumptions have been made regarding BBM for Android and iPhone and we are here...
-
Finally Blackberry For Android Gets A Released Date
Since the day that CEO of BlackBerry announced that BBM for android and iOS Would be available, the anticipation to have the app running on said devices have grown strongly. This was made even more obvious when a fake BBM app was released on the Google...
Nigeria Tech