Nigeria Tech
Android M Features
J for Jelly Bean, K for KitKat, L for Lollipop and now it's M for whatever-it-will-be-officially called. Android has evolved and grown substantially to be one of the most popular mobile operating system in the world today and Google, in the helm of affairs is definitely doing a great job at making sure that it gets better with new releases if the android operating system. Yesterday at the Google I/O 2015 event, Android M, the latest android version was unveiled along with its salient features. Android M as we know it won't be a radically new OS but it's one that's sure to bring a better user experience. This is because Android M is more about stability and enhanced user experience.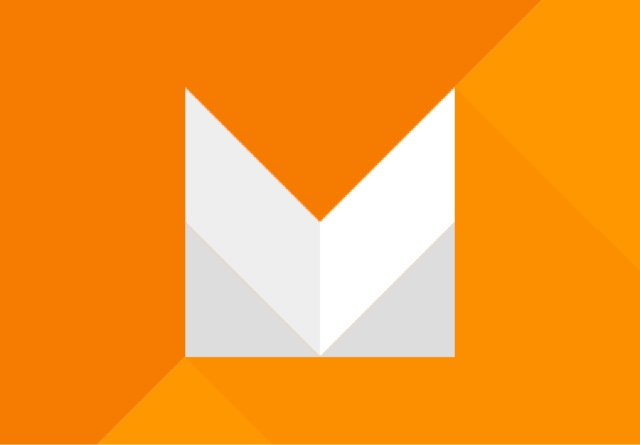 David Burke, Vice President of engineering at Google took to the stage to describe the 6 new major features expected from Android M which you will find out after the break.
One of the most welcomed features that captivated the audience when it was announced was the new privacy permission implementation. Before Android M, whenever an app is to be downloaded, permissions are requested by the app to access certain functions such as location, microphone, camera, SMS etc., however with Android M, these permissions will be requested at the first time use of the app and no more at the point of downloading the app. For example, when you want to use Whatsapp to send a voicenote, Whatsapp would ask for permission to use phone's microphone. The reason for this new implementation of permission is because Google people just grant apps permission. At the point of installation without taking a minute to actually review what permission the app is asking. App permission can also be edited at a later time when needed through the app settings menu as shown in the image below. This new privacy settings is a welcomed development that all android users and mostly privacy-conscious users would appreciate.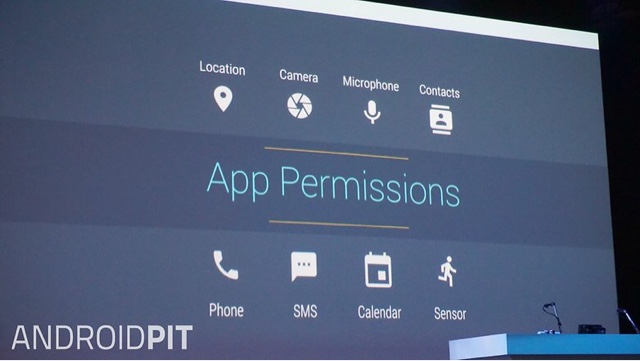 Google would be throwing its full weight on the API for fingerprint support and protocols on Android M thereby creating a standard for fingerprint on supported devices. This standard will describe how any smartphone running Android M will operate when it comes to fingerprint scanning and usage. Fingerprint on a mobile device will not only be used for unlocking device but will now also be used for making purchases within Play Store and other form of authentication that might be required.
Android Pay, the immediate response to Apple's Apple Pay service is gathering momentum and would now be fully supported on Android.

Android Pay would allow for mobile payments and would be secure and simple to use.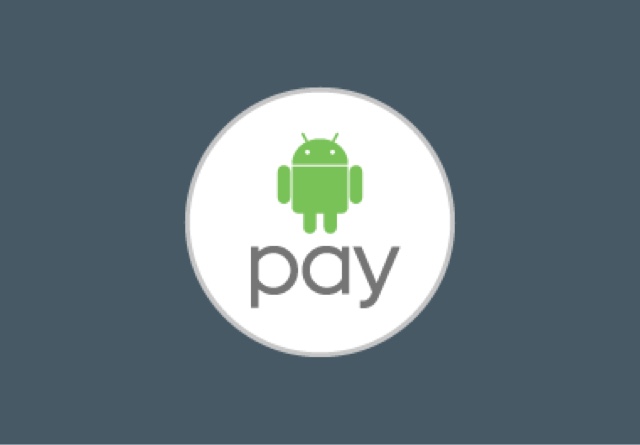 Android Pay would be available to any smartphone with NFC capabilities, running Android KitKat & above and would be used to make payments at more than 700,000 stores in the United State. Android Pay is supported by American Express, Visa, MasterCard, Discover, AT&T, Verizon and T-Mobile.
With smartphones and software permeating every sphere of our lives including automobiles, and Apple already setting trends with their Apple Car Play on selected automobiles, it's only expected that Google establish the use of android in cars and other automobiles. Android M will have the Android Auto version, that is, the version used in cars. According to Google, android auto was designed with safety in mind, simplistic and intuitive, delivering information right when it's needed thereby minimizing distraction.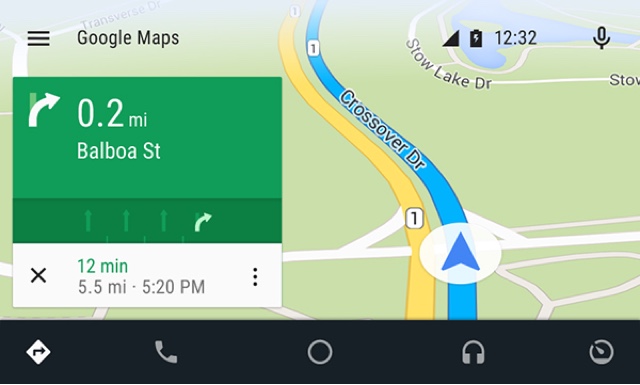 The Google Maps on android auto allows for offline usage of the maps, clean and voice navigation is excellent. Voice commands in Android Auto is of excellent quality, understanding 98% of the commands perfectly and displaying results accordingly.
16 Apps in folder limit removed
Before Android M, apps can be placed in a folder at the home screen of any android phone but only a maximum of 16 apps are allowed into a folder. With Android M, Google removed the limit. Therefore, no more limits on the number of apps that can be placed in a folder.
Google Now is now much smarter in Android M than it ever was. In android M, Google Now is more cognitive and intuitive than ever, providing answers whenever and wherever its needed. For example, if you are listening to a music and want the name and album of the singer and song, all you need do is ask Google Now and the answer will be displayed without having to leave the music app itself. This is why Google Now has become a very powerful service.
App Links
App links have been removed from Android. Normally, if you try opening a link on an Android smartphone, a dialogue box appears asking what application you want to use in opening the link. With android M, there won't be any dialogue box. If a link is meant to take you to Twitter or Facebook, Twitter or Facebook will automatically be launched without asking what app you intend in opening the link with
There are many more features for Android M which we will keep posting here as they become available to us.
Like our Facebook page and follow us on Twitter for more smartphone gist.
-
Apple's "proactive" To Compete With Google Now
Recently sources have suggested that apple is working hard to beat the competition of Google Now with a new service codenamed "Proactive".While Google Now which is available on iOS devices and Microsoft's Cortana available on Microsoft 10, Android...
-
Direct Download Link For The New Google Photos App
Google I/O event which took place yesterday, the 28th of May 2015, was one that revealed a lot of good products Google has to offer the world. Among the various products revealed, Android M, the newer iteration of android and Google Photos are one of...
-
Cover Intelligent Lockscreen For Android (download Links)
Few weeks back, we talked about an Android intelligent lockscreen app called Cover. The app is a smart lock screen that would display apps on your locked screen based on where you are at the moment. For example, if you are driving, your locked screen...
-
Download Android 4.4 Stock Apps On Your Phone Now
Finally, Google have taken the wraps off Android KitKat 4.4 along side the unveiling of Nexus 5. Whenever a new operating system gets released, hackers, coders and programmers start tinkering with the OS in order to extract the juice out of it. ...
-
Apple App Store Offers More Useful Apps Than Google Play Store Apps
Apple App Store offers more useful apps Than Google Play Store and the reason isn't far fetched. While we live in an age where software and applications have become more relevant than ever, any smartphone maker that do not have a huge application...
Nigeria Tech