Nigeria Tech
Alternatives To Installous After iOS6.x Untetherd Jailbreak
Alternatives Apps To Take Installous' Place
It's being weeks now since Puy0 dropped the bombshell that his team is shutting down Hackulous and stopping support for the popular Installous app on most jailbroken idevices.
While this is a good thing for some folks like app developers and Apple but it's not good for those that like to test out apps before purchasing. Also, some people that like cracked apps will also feel the jolt of not having Installous anymore.
iOS6.1 untethered jailbreak on iPhones iPods and iPads have been achieved with the help of the Evasi0n tool, the need for installation of cracked apps and Cydia apps have increased more than ever. Although, Installous in no more, there are a couple of alternatives out there that will fill the space that Installous left behind.
These alternatives are stated below.
It should be noted that this is note to encourage piracy and the use of cracked applications but for educational purposes and also for the majority of people that would want to test out an app before going to spend their dollars in purchasing an app that might turn out shitty or great.
For you to have these alternative Installous apps, you are required to jailbreak your device (iPhone 4S, 4, 3GS, iPod and iPad on iOS 4.x or higher).
The following are alternatives to Installous that can be installed to your device.
To install Appcake:
Open Cydia > Manage > sources. Select Edit and then Add. Next enter the repo cydia.iphonecake.com. Click on Add Source. Cydia will proceed to downloading the archives. Once downloaded, open the downloaded repo and you can download AppCake+.
For vShare, all you need to do is add the repo http://repo.appvv.com and then you can download vShare to your device
Alternatively, you can also download apps from websites like www.pandaapp.com, torrents sites etc and then transfer into your device using iFunbox, iTools etc and then install on your device.
Provided you have AppSync for your device OS version installed, the downloaded apps will work well.
Immediately you test out the installed app and feel satisfied with the product, you can then delete and purchase the original version from App Store or Cydia.
Well, I hope you enjoy these alternative apps to Installous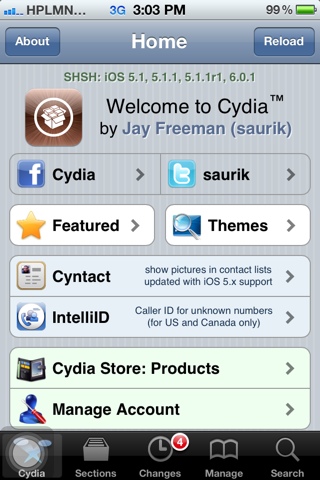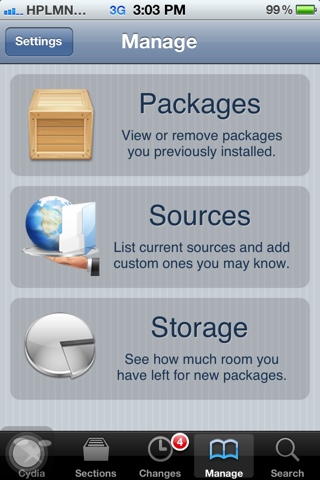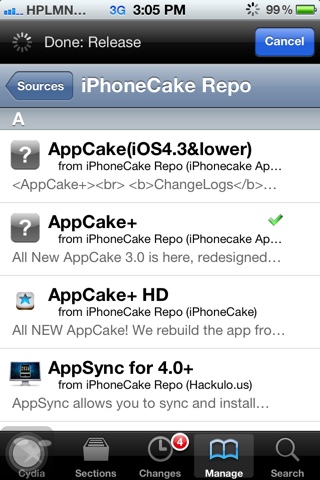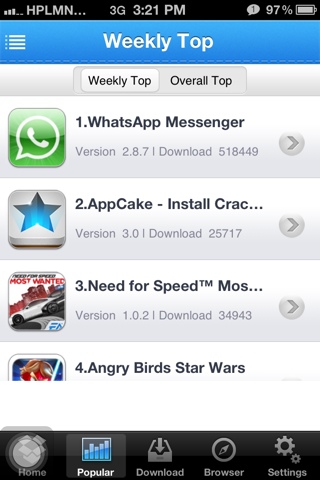 -
How To Install A Working Appsync For Ios 8.0 -8.1 On Your Device
Once an Apple device is jailbroken, one of the things done by many folks is to install apps from Cydia store and to also install apps that were not permitted into the Apple Store but found elsewhere aside Cydia e.g Vshare and AppCake. The thing is, without...
-
How To Install Appsync For Ios 7
The evad3rs team have released their untethered jailbreak for iOS 7 for about 2 weeks now and already the number of jailroken iDevices can't be less than millions. One of the very immediate reason to jailbreak an Apple device is to install apps for...
-
Appsync Now Ios6.1 Compatible And Stable
Since evasi0n jailbreak tool lauinch, it was said not less than 2 million hits have been recorded on Cydia. There are many reasons to jailbreak an iDevice and one of them is to install cracked apps with the help of AppSync. However, AppSync have caused...
-
Reality Of 2013 For Apple Users And Technology Industry
First of all I will congratulate you all by saying a happy new year. I will go straight to the point by saying that as of 2013 we do know that there is no jailbreak for A5 devices on iOS 6 wether tethered or untethered. Also, there is only tethered jailbreak...
-
Hackulous And Installous Has Been Shutdown
Installous which is one of the most popular apps for iPhone users created by the Hackulo Team Which has graced the home screen of our iPhones since the first generation of iPhone has shutdown. Information reaching us today says that installous has shutdown...
Nigeria Tech