Nigeria Tech
Why BBM For Android Got Delayed
It was almost like we were been pawned by BlackBerry when a lot of us couldn't get the BlackBerry BBM app to download on the Google Play Store at the time it was supposed to be available and even hours after.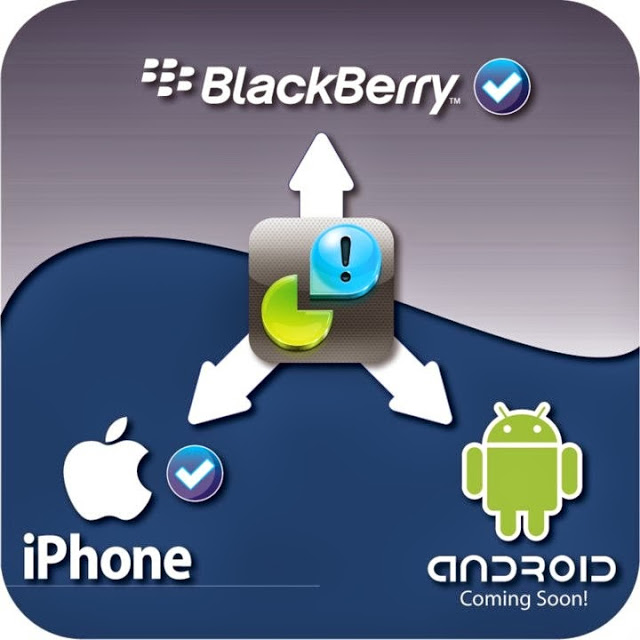 However, according to BlackBerry, 1.1 million new Android users were registered for BBM within 8 hours.
This is really a staggering amount considering that the app wasn't even officially launched....This actually caused the delay.
According to BlackBerry, the usage of the unreleased BBM for Android version caused issues which they have attempted to address throughout the day.
The BBM team have released a statement as seen below
"Our teams continue to work around the clock to bring BBM to Android and iPhone, but only when it is ready and we know it will live up to expectations of BBM. We are pausing the global rollout of BBM for Android and iPhone.
Customers who have already downloaded BBM for iPhone will be able to continue to use BBM. The unreleased Android app will be disabled and customers who downloaded it should visit www.BBM.com to register for updates on official BBM for Android availability. "
What these mean is that, there is an indefinite pause on the release of BBM for Android and iPhone globally until all the issues are sorted out and declared fit for use again.
Stay close to this blog and like our Facebook page and follow us on Twitter for more news and guides.
-
How To Install And Activate Your Bbm On Your Iphone And Android
By now, almost everyone knows that BBM for Android and iPhones is already available for some in some parts of the world and will be available to others within days. If you had downloaded yours on your device but don't know how to get it activated,...
-
Main Reason Why Bbm Release Was Paused
As soon as my friend like other 1.1 million people loaded BBM for Android on his Android phone, he knew it was what he wanted and not Whatsapp. He was able to ping his other phone for about 5 minutes before it stopped working. It was the leaked version...
-
Blackberry Sold To Fairfax For $4.7 Billion
Most of the media was busy bashing and writing about the 4500 job cut and the almost $1 billion loss being the last nail in the coffin for BlackBerry. Not to even talk about the failed launch of BBM for Android and iPhone last week, today...
-
Finally Blackberry For Android Gets A Released Date
Since the day that CEO of BlackBerry announced that BBM for android and iOS Would be available, the anticipation to have the app running on said devices have grown strongly. This was made even more obvious when a fake BBM app was released on the Google...
-
Fake Bbm Application In The Google Play Store
Just today, we have noticed a fake Blackberry Messenger in the Google Play Store that have been submitted and already getting downloads and points. Already, 1,870 people have downloaded this application that could be either a malware or virus. As stated,...
Nigeria Tech