Nigeria Tech
More Detailed Images of iPhone 6 Surfaces
As we move closer to the unveiling of the iPhone 6 by Apple come September 9th 2014 more clearer and detailed images of the next iPhone 6 are showing up.
It's usually normal to see better images of a flagship smartphone leak to the world when it's launching and unveiling is at hand. Hence we are not surprise that these images are turning up.
Popular and consistent leaker of Apple smartphone images Dickson have released yet another images of the iPhone 6. This time it's a clearer and sharper image of the back metal plate of the iPhone 6 as shown below.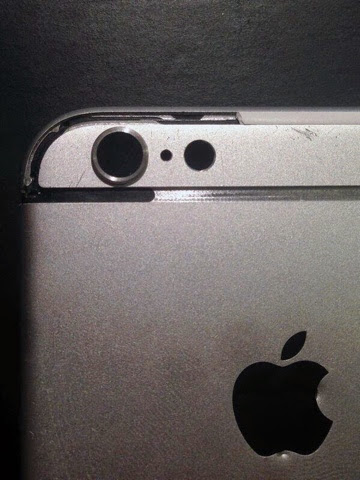 Although the information we've had so far suggested that the iPhone 6, 4.7inch version will have dual LED flashlight at the back with a oval shape. This is not reflected by the image shown above.
The iPhone 6, which is supposed to be one of biggest and widest iPhone to date with respect to screen size is expected to be unveiled in an event scheduled to take place in September 9th 2014.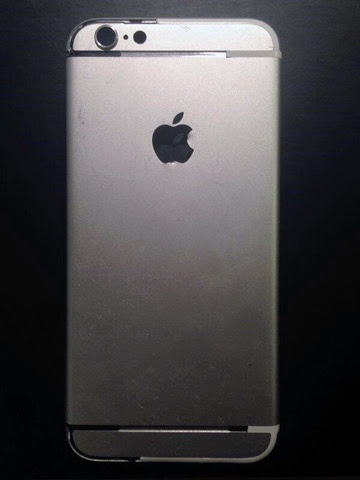 One thing we know is that the iPhone 6 will be great and radically powerful.
As usual we shall be giving you detailed information as they become available especially with the new features that will be coming with the iPhone 6 aside the iOS 8 it will come shipped with.
Like our Facebook page and follow us on Twitter for more smartphone gist and guides.
-
Iphone 6 Rumoured To Have 2k High Clarity Screen
With the way Samsung and LG is pushing boundaries when it comes to smartphone screen resolution, it would be sad if Apple comes up with the iPhone 6 and slam a resolution that is not as brilliant or even more than the Samsung Galaxy S5. Thankfully, rumours...
-
Apple Won't Unveil Iphone 6 At Wwdc
Apple is set to begin it's annual WWDC conference in June 2nd 2014 however New information going through the internet have suggested that Apple won't be unveiling it's much anticipated iPhone 6 to the world at this year's WWDC. Although,...
-
Iphone 6 Casing Prototype Revealed
Before any iPhone is released, rumors and leaked images fly around like bullets in a war zone and the iPhone 6 won't be any different. iPhone 6 is according to information from various sources is expected to have two variant: One with 4.7 inch...
-
Finally, Samsung Galaxy S5 Spec Sheet Released
Usually, when a new high-end smartphone is about to be released, leaked images of the phone will rapidly pop up. Also, spec and feature sheet is bound to be leaked days to the launch of the product. In the case of Samsung next S series smartphone, Samsung...
-
Apple Will Stop Iphone 5 Production And Retailing For Iphone 5s
We are nearer to the launch of Apple iPhone 5S and 5C which have been slated for September 10th. As we wait earnestly to see what exactly the fruit company packs into this new iteration of iPhone, new information have surfaced suggesting that Apple would...
Nigeria Tech