Nigeria Tech
Gold iPhone 5S With 128GB Storage
KGI Securities analyst Ming-Chi Kuo has issued a new research note claiming that the iPhone 5S will be available in gold and have a 128GB storage option.

We also forecast the new model will add a new look, a golden casing, and a new option for larger 128GB storage, to offer greater differentiation from iPhone 5.
If there's one thing that we know of KGI Securities Analyst Ming-Chi Kuo, his predictions are always 90% true.
To corroborate Kuo's claim, several gold parts of iPhone 5S have been seen.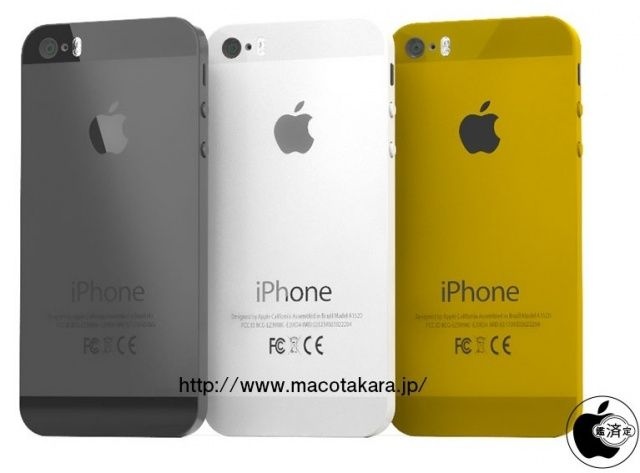 Of course, gold iPhone 5S would be very expensive and maybe an exclusive limited edition for the rich guys or Arab princes.
Kuo also says the new iPhone will get 1GB DDR3 RAM. We reckon A7 will upgrade memory bandwidth spec to LPDDR3 from LPDDR2 adapted by A6, in an effort to improve system performance.
Since Apple is in charge of both hardware and OS design, it is capable of minimalizing memory capacity at an optimized state. Therefore, A7?s RAM will likely be unchanged at 1GB.
In a previous note, Kuo predicted the iPhone 5S would have a convex sapphire home button with a built-in fingerprint sensor. Apple is expected to unveil the iPhone 5S.
Having a 128GB iPhone would be great for those that use a lot of media files.
By September 10th, Apple is expected to unveil the iPhone 5S & 5C.
-
Iphone 6s: All That We Know So Far
Samsung, LG, HTC, Sony etc., made their moves, now it's time for Apple to make theirs. And as we all know, the next move is the iPhone 6S. Many rumors have been going around lately, starting from the specs, to the design but most of all what...
-
He Proposed To Her With A 24k Gold Iphone 5s
They say money is good but huge money is better. Those with huge money sometimes use it to oppress those that less money. One of the show of affluence and riches is the buying of this new limited edition 24K Gold iPhone 5S that was crafted by the guys...
-
Iphone 5s And 5c Arrival Date
There had been a long break since Apple released a flag ship smartphone but that is about to change in few days when Apple shall unveil iPhone 5S and 5C to the world come September 10th. Well, once its unveiled, it would start shipping as fast as possible. ...
-
Apple Ios 7 Beta 6 And Ios 7 Gold Master Release Date
Apple is progressively developing iOS 7 and with the last release of beta 5, many minor and also important changes have been implemented to give an overall user experience. Apple iOS 7 beta 6 is due to drop on Monday 18th and according to the report...
-
128gb Huawei Nexus 6p - Available With 2 Year Warranty
It's been a while we heard of the idea that the Huawei Nexus would have a 128GB option, even before the launch of Nexus 6P. True enough, a variant with that large storage will soon be available from Huawei for a premium. The Nexus 6P lives up to...
Nigeria Tech