Nigeria Tech
Apple iOS 7 beta 6 and iOS 7 Gold Master Release Date
Apple is progressively developing iOS 7 and with the last release of beta 5, many minor and also important changes have been implemented to give an overall user experience.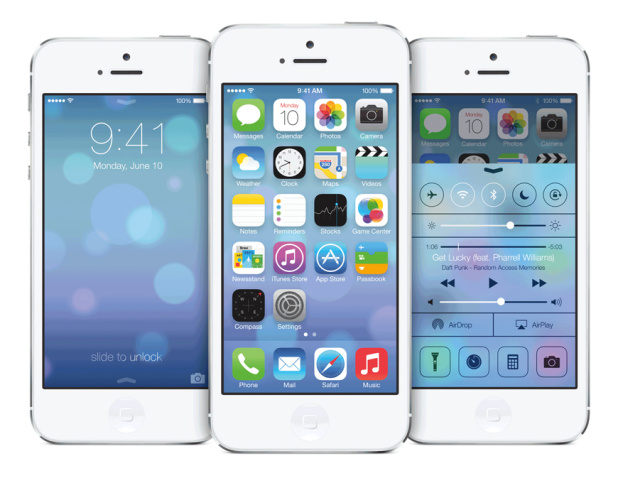 Apple iOS 7 beta 6 is due to drop on Monday 18th and according to the report from BGR, a Gold Master (GM) of iOS 7 is expected to drop September 6th for its employees and partners to test starting around September 5th.
Once the testing of the Gold Master give satisfactory results, it would be sent to developers on September 10th the day of the company?s iPhone event where we should see the new iPhone 5S and iPhone 5C make their first appearances ? and they will of course be the first devices to run iOS 7 out of the box.
I can feel the excitement building up already for the soon to be released iPhone 5S and 5C.
As you all know, iPhone 5S would have a finger print scanner and comes with the new iOS 7 pre installed, same goes for the budget iPhone 5C.
As for the iOS 7, some people like it while some don't. So lets wait till the final unveiling before we pass our full verdict on iOS 7.
Stay tuned to this blog for more information.
-
Iphone 5s And 5c Arrival Date
There had been a long break since Apple released a flag ship smartphone but that is about to change in few days when Apple shall unveil iPhone 5S and 5C to the world come September 10th. Well, once its unveiled, it would start shipping as fast as possible. ...
-
Apple Will Stop Iphone 5 Production And Retailing For Iphone 5s
We are nearer to the launch of Apple iPhone 5S and 5C which have been slated for September 10th. As we wait earnestly to see what exactly the fruit company packs into this new iteration of iPhone, new information have surfaced suggesting that Apple would...
-
Apple Developer Site Would Be Offline Today
Apple have released a notification to developers telling them of a brief maintenance that would be carried out on the Developers website and Developer program services. The maintenance would be from today August 17th at 6pm PDT but Apple didn't specify...
-
Iphone 5s And Budget Iphone Launch Date
Apple is really gearing up to make sure that the next iPhone (iPhone 5S) and the low-budget iPhone gets released to the public by before summer end. In actual fact, from a source which we can vouch its credibility, Friday September 6th seems the time...
-
Gold Master For Ios 6.1 Releases
There's every indication that the Gold Master for iOS 6.1 will be released this week. You will recall that four betas have been pushed out to developers already with the first beta launched in November and this GM will be the fifth. According to sources,...
Nigeria Tech