Nigeria Tech
Download Jailbreak Tool For iOS 8.4
Apple have released the new iOS 8.4 firmware update which comes with various bug fixes and enhancements but most importantly it comes with the most awaited music streaming app known as the Apple Music. The update is only about 153 MB and can be downloaded as an OTA update. However, for those that would want to jailbreak their device on iOS 8.4, it is adviced that a fresh iOS 8.4 firmware is downloaded and installed on the device through iTunes.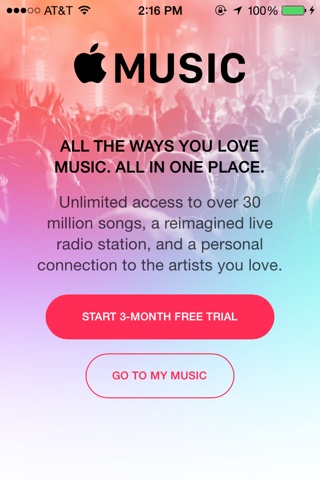 The jailbreak tool which was released by PP Team is available for download here and so far it is working well although it was reported on social media that PP Team stole the exploits for this jailbreak from TaiG Team and quickly released it before TaiG released their jailbreak tool. This means that a lot of people from the jailbreak community may refrain from using this jailbreak tool and use the version that was released by TaiG Team few minutes ago.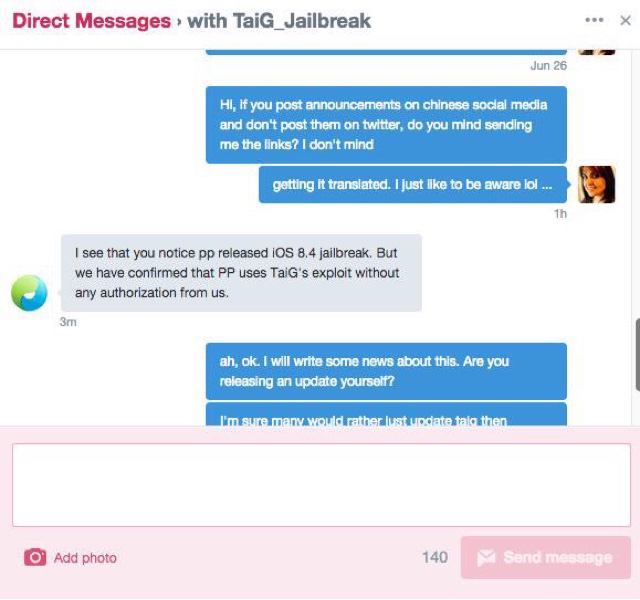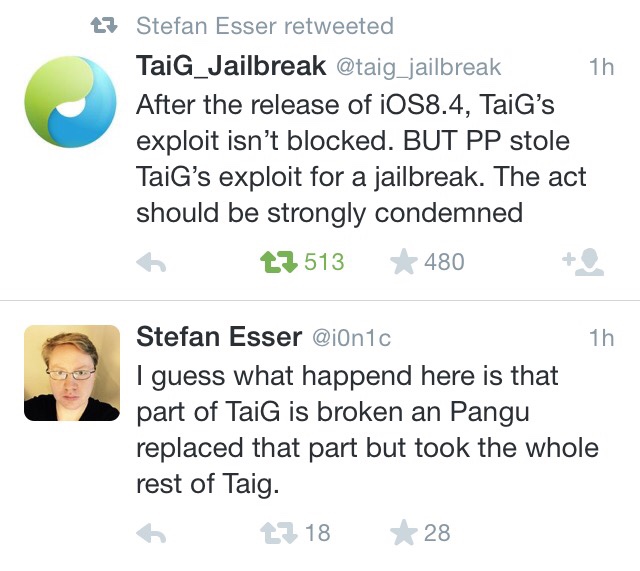 If you would love to use the TaiG Jailbreak tool instead use the link here to jailbreak iOS 8.4 untethered.
Like our Facebook page and follow us on Twitter for more smartphone gist.
-
Ios 7.1 Beta 4 Is Not Jailbreakable - Stay Away!
iOS 7.1 beta 4 was released just a couple of days back and the feedback from testers and developers is that Apple patched some of the exploits which the Evad3rs used in the Evasion7 tool to jailbreak iOS 7. Evasi0n 7 was the tool released by the Evad3rs...
-
New Evasi0n7 1.0.4 Update Fixes Ipad Mini Jailbreak Issues
The Evad3rs team have released an updated version of the evasion 7 jailbreak tool for a more efficient jailbreak process on all iOS devices. The updated evasi0n7 tool which now comes to version 1.0.4 is in particular targeted at solving some issues especially...
-
Breaking News: Untethered Jailbreak For Ios 7 Now Available
Today is almost like Christmas for some, especially those that are using Apple devices and waiting for an untethered jailbreak for their iOS 7 loaded devices. Evad3rs team, which comprises of elite hackers released the evasi0n 7 tool that is capable of...
-
Beware Of These 5 Fake Jailbreak Tools
One of the most anticipated tool is that tool that is supposed to jailbreak the iOS 6.1 untethered on all Apple devices. Contrary to the popular ones we have always had from Chronic Dev-team, this one is coming from the Evad3rs team and the name of the...
-
Ios 6.1 Untethered Jailbreak For All Idevices Finally
Its being like a million years just waiting for the announcement that an untethered jailbreak would be available for all devices. If not for the delay tactics and games that Apple have been playing in the release of the iOS6.1 officially, there would...
Nigeria Tech