Nigeria Tech
Download BBM 2.0 for iPhone and Android Devices
BlackBerry says they are gonna Android and iPhone users a new BBM app that will involve some features found in the BM for BlackBerry 10 devices. Yesterday, that promise was fulfilled with BlackBerry releasing BBM 2.0 which brings BBM Channels, BBM Voice and other nice enhancements to both BBM on Android and iOS devices.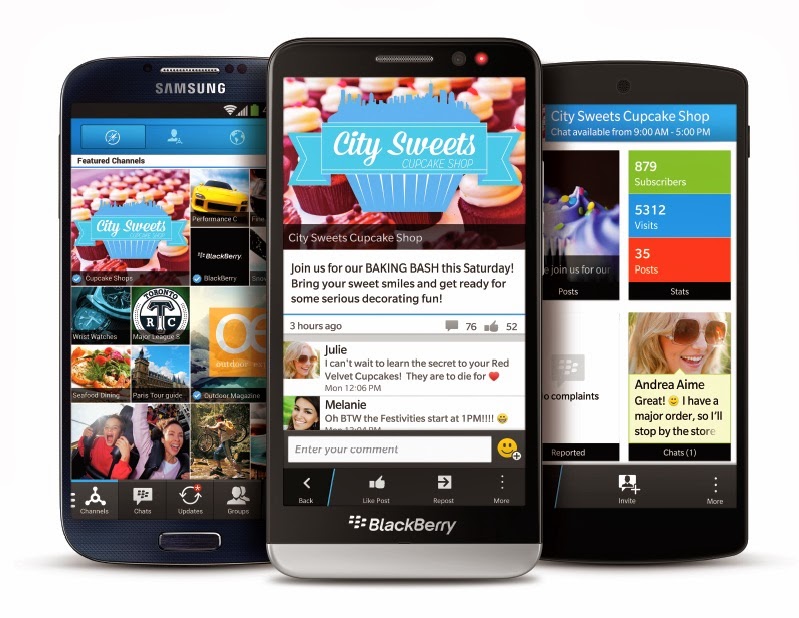 BBM Channels
BBM Channels is that platform where BBM users can chat with another in any topic that interests them; more or less a forum where you can share thoughts, ideas and even experiences.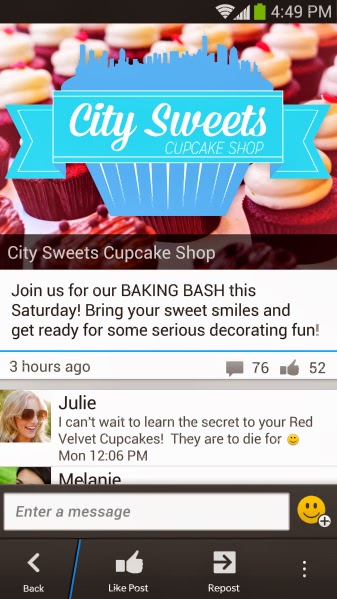 The forum has different topics ranging from Sports, Entertainment, Technology, movies and other interesting topics. The good part is that you can create Channels too and share it with your friends so everyone can discuss whatever it is that catch their fancy.
The boys behind BBM development for non-BlackBerry devices have added a new feature to BBM. This new feature allows you to share your location for a limited amount of time.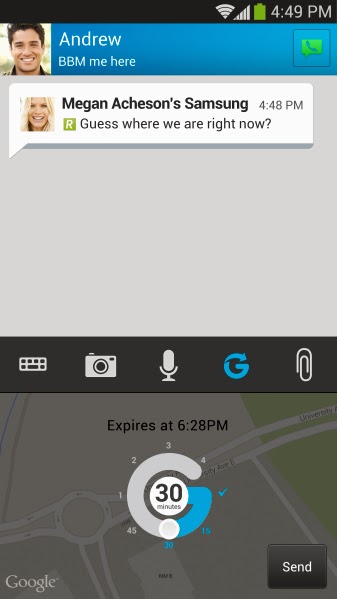 This can be very useful if you have people expecting you and they are wondering you are. With the help of Glympse, you can easily share your location for people to see.
BBM voice is a much anticipated feature that people want cos you it may end up reducing the cost making network calls especially when you have lots of friends on t he BBM app.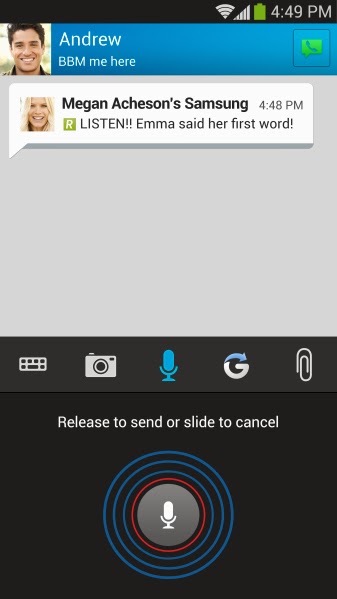 Now you can share voice notes, pictures and even calendar with events on it. This is a good thing and you guys would definitely love it.
Sometimes last year, BlackBerry wanted us to suggest some new emoticons that can be integrated in the BBM app. With BBM 2.0 good suggested new emoticons have been added into the app so that you better express yourself without having to type too much.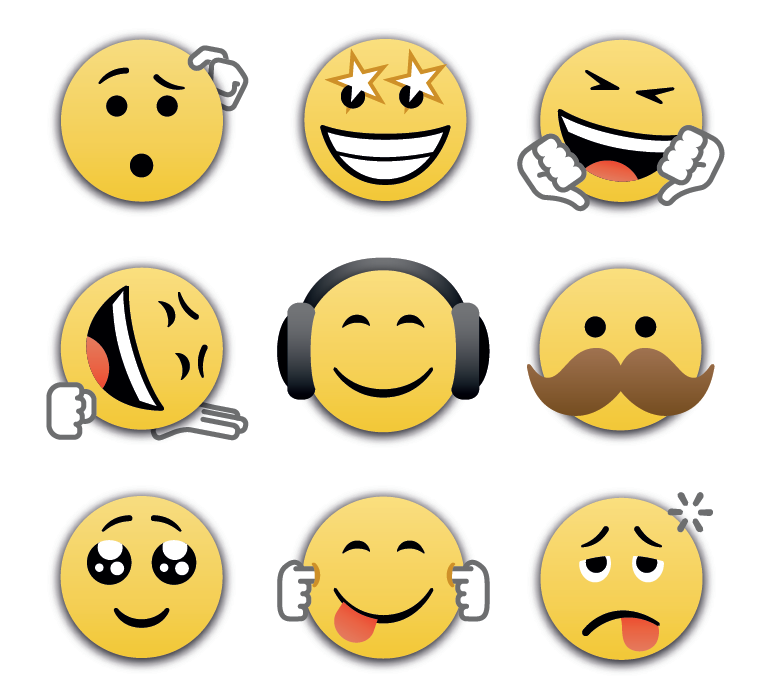 The number of emoticons have now been bumped to 100: expressing yourself just gets better with this improved BBM.
Other features of BBM 2.0 includes the ability to select images from Dropbox and also to add up to 50 persons in a group chat.
The guys over at BlackBerry mean business and they are ready to get you to use BBM more frequently on your Apple and Android devices.
You can download BBM 2.0 from Google Play Store
(direct link) on your Android device running Android 4.0 and above or go to Apple App Store to download for your iOS device.
For those with Android tabs, you can download from this link
Check another blog post from this site to see how to install this new BBM 2.0 on your Tablet.
Like our Facebook page and follow us on Twitter for more smartphone news.
-
Viber For Blackberry 10 Finally Available
For what looks like forever, Viber would now be available for BlackBerry 10 devices. Initially, the team behind Viber says they won't be bringing their Viber app to BlackBery even though they initially had the idea since October 2013. But,...
-
Latest Bbm Update Allows You To Find Friends Using Your Contacts
BlackBerry have released an update to their popular BBM app for Android and iPhone. According to Jeff Gardaway, head of product and brand marketing for BBM, BBM now includes a new Find Friends feature that allows you to discover people you know that are...
-
Blackberry Is Requesting New Ideas For Emoticons
One of the things that I like about BlackBerry Messenger is its useful emoticons. It's one of the best out there. Although during the days of yahoo messenger, its emoticons were great especially the rolling on the floor one which literally rolls...
-
Blackberry To Bring Ads To Bbm On Android And Iphone
It's exciting using BBM on Android and iOS devices, 10 million downloads in 24hrs is a testament to that and that's a good thing for the Canadian company, but not without a catch. The catch is the bad news but there's good news too. ...
-
Bbm For Android & Iphone Not Supported For These Devices
By now, a good number of people know that BlackBerry is releasing the revered BlackBerry Messenger to other platforms before September. This was further reassured by Thorsten Heins at the BBLive conference this morning. According to Thorsten Heins, BBM...
Nigeria Tech