Nigeria Tech
Blackberry 10: Why You Should Buy It
Four days to go for RIM to unveil the new line of Blackberry devices known as Blackberry 10.
RIM had been on the design and making of this new line of Blackberry products since last year. A lot of time energy and design have been put into this phone to make sure that the device performs well with no lag and a better managing of the resources of the device thereby preventing unneccessary heating up and for that, there's a big believe that RIM will wow the smartphone industry this year and also please a lot of their faithfuls. Definitely, it will be worth buying.
Take a look at the features and specification of the Blackberry 10 device after the break.
1. Types of BB 10
According to RIM, there will be two types of the blackberry 10 smartphones. One will have a touch screen only design while another will have a physical keyboard.
Blackberry Z10 will have no physical keyboard while the Alpha 10 according to speculation will have a physical keyboard.
2. Display
Blackberry 10 is set to have a high display of 1280 x 768 pixel (355ppi) resolution with a 4.2 inch display.
For those that may not understand this, it means that it will be sharper and display slightly more colors accurately than the iPhone 5.
Furthermore, it will be a multi touch touch screen display with more than 16M colors.
3. Operating System
According to RIM in interviews, BB 10 will have a new OS known as OS 10 and will not be compatible with earlier Blackberry devices.
This is because, the operating system was totally remade for the BB 10 devices.
4. Processor and RAM
BB 10 will be bagged with a 1.5GHZ TI OMAP 4470 dual core Snapdragon MSM8960 processor. This will eliminate the lagging and hanging issue Blackberry devices have been plagued with.
According to leaked videos on testing of the BB10, the device performed excellently well without lag.
Also, the device would have a 2GB RAM with it to make the device able to run smoothly.
5. Storage and Battery
BB10 would have is expected to have a storage capacity of 16GB or 32GB with an expansion slot for micro SD card. Also, it is rumored to have a battery capacity of 1800mAh to make sure that the device can last longer. Even the iPhone 5 is just 1400mAh.
That battery power is a killer!
6. Connection and Camera
It will have both the NFC and Bluetooth 4.0 technology in it.
NFC means Near Field Communication for sharing also for purchasing stuffs just like the Apple Passbook.
Finally, it would have a 8mp rear camera and a 3mp front facing camera.
Blackberry devices never had front facing camera but BB10 will be the first RIM smartphone to have a front facing camera.
In terms of features, many testing have been done in areas of browser speed, flow of navigating through the device and app world. As of these writing, the outcome have been very outstanding.
1. Browser
After testing, BB10 stock browser is faster and sleeker than that of the iPhone, Nokia lumia and android devices.
Unlike the browsers of other blackberry devices that crashes often, BB10 browser is stable, feels good an
faster.
2. Time shift.
Time shift is a feature of the stock camera to go back in time to creat a perfect image of that which was taken
3. BBM
The blackberry messenger is even better. Also, now you dont have to turn off your radio completely because you want to restrict BBM messages. You can just turn off BBM and your radio will still be active.
4. App World
The App world of BB10 is really picking up momentum. As at now, not less than 18,000 app were submitted within 2 days. More apps are even been submitted per day and RIM further extends the app submission date. It is rumored that even Temple Run is being developed for BB10 amongst other games and apps such as Face flow, PixelMags etc.
In all, RIM is set to unleash the BB10 to the public on January 30.
For now, no price tag announced yet but as we draw near the released date, we expect the price tag to be announced. However, Pre orders are already being collected by some stores.
Should you buy this device? Hell yeah you should because it would be value for money.
Also, I suspect less attention will be focused on earlier devices once BB10 go live.
Stay tuned for more info of Blackberry 10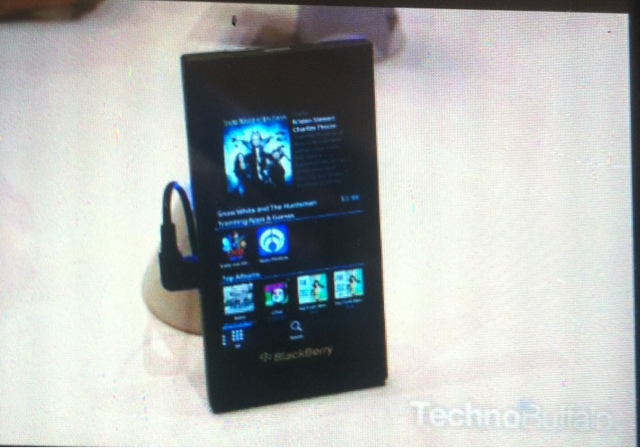 -
Blackberry Windermere Leaked Specifications
For BlackBerry to continue to stay relevant in the smartphone industry, it has to innovate and release cutting edge smartphones. BlackBerry Windermere is one of those cutting edge smartphone that we believe BlackBerry is working on. The information which...
-
How To Choose The Right Smartphone To Buy
Today buying a smartphone that would is serve you completely isn't a matter of just price alone anymore. Other things are now factored in before making the choice to buy a certain kind of smartphone for use. For older people, say from 40 years old...
-
Blackberry 10.2.1 Features And Release Date
BlackBerry is set to release its newest version of the BB 10 operating system version 10.2.1. The BB 10.2.1 is scheduled for release come January 28th 2014. Why is their so much anticipation for this new BB10 update? Find out after the break. BB10...
-
Rim Faces The World Today With Blackberry 10 Launch
RIM, the company that makes the Blackberry phone and Playbook devices will today formally launch Blackberry Z10 and X10 to the entire world. The company had lost a lot of money in the past and still looking for a way to get back into the game; a game...
-
Blackberry 10: Features And Images
Updated: Blackberry 10 is the smartphone that many blackberry fans are earnestly looking forward to see early next year, precisely Jan 30th. With so much secrecy and hype, this device seem to be the one that will bounce back the company to life. Research...
Nigeria Tech