Nigeria Tech
Apple and Samsung Are Back in Business
Apple and Samsung are back in business. Well, they have always been in business. If its not business rip themselves apart it would be business of Samsung selling components to Apple.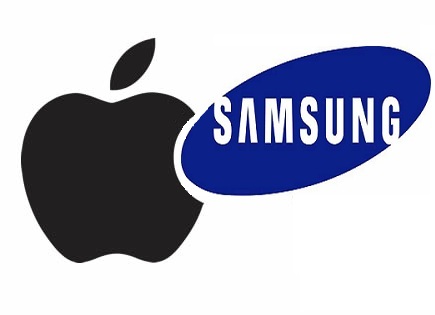 According to sources from WSJ, Apple is having problem with getting enough displays for its next iPad mini that is expected to be a retina display.
Initially, LG and Sharp are supposed to be the producers and suppliers of these high resolution displays, however to ensure enough supply, the fruit company had to go to its ever persistent rival Samsung, for additional supply of the needed high resolution displays.
Though these two giants are a constant pain to each other's ass, they still remain useful to themselves - of course not for long.
-
Samsung Unveils Plans For 2014
Samsung is one of the biggest smartphone producing companies out there, with plethora amount of both smartphones and tablets in their kitty. Although, most of Samsung devices have always been seen as a copy of Apple designs or some other smartphone...
-
Iphone 6 May Have A 5 Inch 1080p Hd Display
Its almost possible not to say that 5 inch display is the standard for most smartphone of this year besides the other various screen size that Samsung and others have forced on users. However, it does seem that Apple will join the list of manufacturers...
-
The Place Of Aggressive Advertising In Mobile Industry
In this age, the role of advertising cannot be over emphasized. While in the past, it may be somewhat of a minimal value, however now it is a very important activity that can set a company above others especially when combined with innovative ideas, new...
-
Samsung Builds Silicon Valley Near Apple's
There's no stopping Samsung in the quest to grip Apple by the throat. Even if Apple are thinking getting of Samsung of their back, that wouldn't be happening anymore as Samsung decided to build their own silicon Valley just a stone throw away...
-
Ubuntu Os For Smartphones
Smartphone business is a serious business now, more serious than when it first began. However, a more serious business is the OS that runs on these smart devices. From Android, Windows Phones OS to iOS, there had been a steady release to how these OS...
Nigeria Tech