Nigeria Tech
5 Cool Things About The Latest Android Operating System: Android L
Few days ago Google showed us the next version of Android operating system known as the Android L with complete UI (User Interface) overhaul, 3D textual elements and very smooth flow at the Google I/O event.
We put together 5 cool things we like about the latest Android L operating system.
1. Bluetooth and Connectivity
Android devices have been behind the wearables curve because of inconsistent Bluetooth 4.0 LE support. Android L fixes that, big time. It boosts standard Bluetooth support to 4.1, folds in all the latest profiles, and offers a health-management platform. This isn't just about Android Wear watches, but about making all of the wearables out there work with many more Android phones than they do now.
2. New Soft Control Keys
Android's going a little bit Playstation with the new soft keys, one of the most frequent interface elements that every Android user sees. The current lineup are a looping arrow for "back," a pentagon for "home" and two linked boxes for "multitasking." They're getting simpler: now we'll have a triangle for Back, a circle for Home and a box for Multitasking.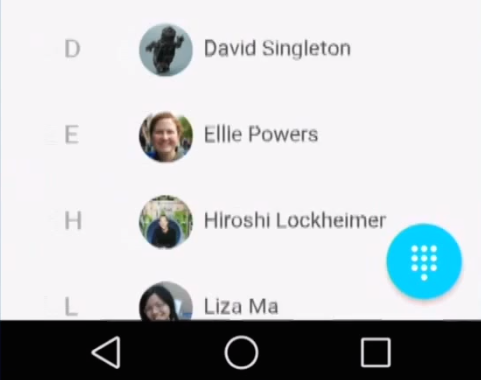 3. New Notifications
Android L will have less clustered and intrusive notification. Only important notifications will show up on the lock screen and you will have the option to either respond or decline.
4. Battery Saving
Android L will be very battery conscious. Android L will reduce CPU speed and screen refresh rate if battery power reduces to a certain level.
5. Android Runtime Switch
Android have always used Dalvik for interpreting codes but with the new Android L, the interpreter was switched to ARM which is a more efficient compiler expected to improve performance and battery life.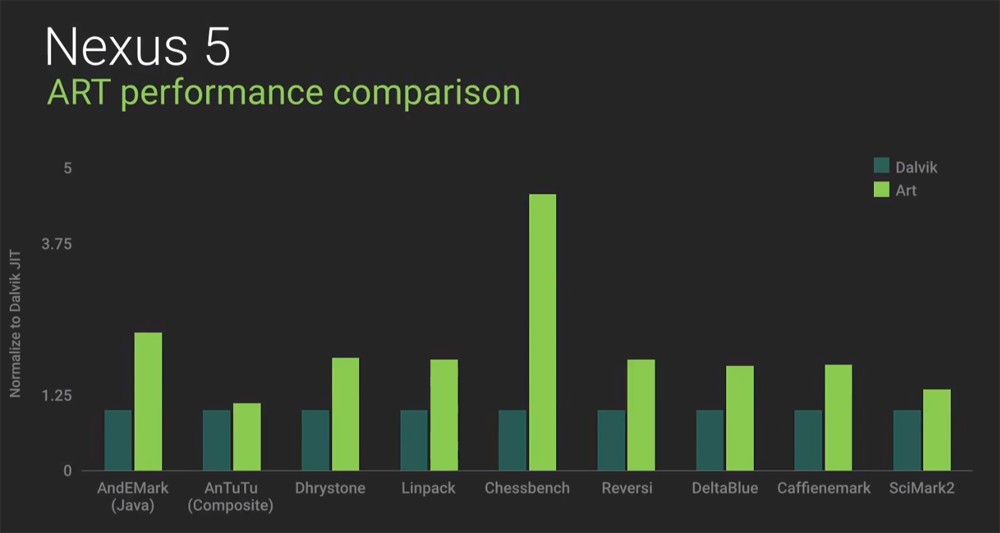 There are more cool things about the new Android L which we shall be taking time to publish here.
Like our Facebook page and follow us on Twitter for more smartphone news.
-
Google I/o Conference 2015: The Announcements
Two days ago Google has just started their annual Google I/O conference to introduce the latest news starting from Android M the newest mobile OS to android wear, new features and so on.Here are some of the amazing stuff that Google has introduced...
-
Google's Android Wear: Definition And Explanation
In case you find yourself on the hot seat at Who Wants To Be A Millionaire show and the question to get you to $1 million is "What is Android Wear"? we wouldn't expect you to have extensive understanding of Android Wear. To cut to the chase, Android...
-
Tips To Fix Ios 7 Battery Drain
Until scientists deal with the issue of battery to power our gadgets, we are still at the mercy of those things. Quite a few users of an Apple device running the new iOS 7 have complained of rapid drainage on their iDevices. This may not be due...
-
How To Make Your Battery Last Longer On Your Smartphone
Batteries, batteries, batteries, they are very precious in our present age. I remember watching a movie set in the year 2050 where electronic devices don't use batteries anymore, once there is air, it will be powered on and since air is infinite in...
-
Everything You Need To Know About Ios 7
Apple devices are set to get a new version of iOS. At the company?s Worldwide Developer Conference, iOS 7 was announced to the world. It?s being called ?the biggest change to iOS since the introduction of the iPhone.? It?s packed with amazing new features...
Nigeria Tech