Nigeria Tech
iOS 7.0.2 Download Links For iPod, iPad and iPhone
iOS 7 is in the wild and of course just like other iOS before it, there is always a bug discovered which will inevitably bring about a swift upgrade.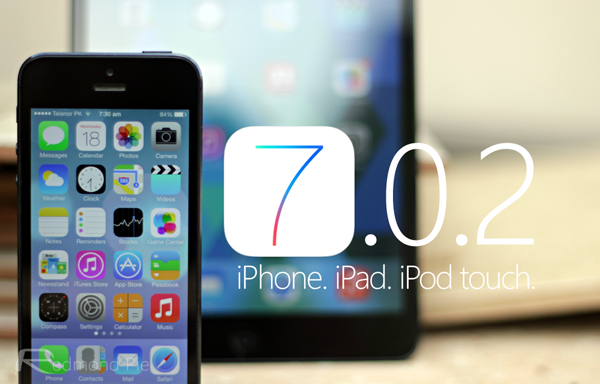 Well, iOS 7.0 isn't as exception to this bug plague experienced by all x.0 firmwares. iOS 7.0.2 was released few days ago to address bugs. One bug in particular is that one that allows a potential intruder to access private information via the new Control Center. Following a few simple steps, a video demonstrated just how easily one could potentially access emails and photos of a supposedly locked device, and although disabling Control Center on the lock screen (or, as several readers pointed out, turning on switches from within Accessibility in Settings) has served as a short-term solution, iOS 7.0.2 should now see the problem completely eradicated.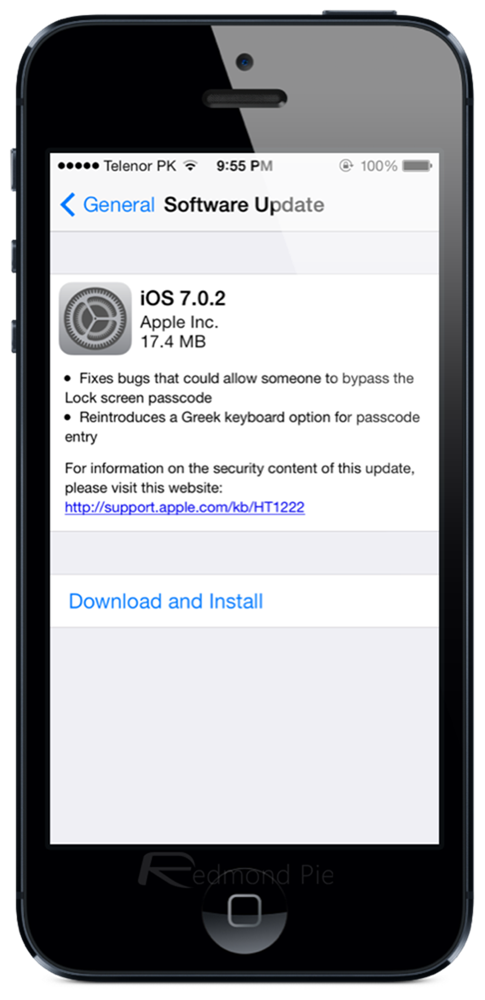 Download iOS 7.0.2 in the links below and don't worry about the ability to jailbreak it if it doesn't become available in few weeks from now. It has been said that this update wouldn't affect the ability to jailbreak so feel free to update to it by downloading from the links below.
iOS 7.0.2 Download Links:
iPad (4th generation CDMA)

iPad (4th generation GSM)

iPad (4th generation WiFi)

iPad mini (CDMA)

iPad mini (GSM)

iPad mini (WiFi)

iPad 3 Wi-Fi (3rd generation)

iPad 3 Wi-Fi + Cellular (model for ATT)

iPad 3 Wi-Fi + Cellular (model for Verizon)

iPad 2 Wi-Fi (Rev A)

iPad 2 Wi-Fi

iPad 2 Wi-Fi + 3G (GSM)

iPad 2 Wi-Fi + 3G (CDMA)

iPhone 5 (CDMA)

iPhone 5 (GSM)

iPhone 5c (CDMA)

iPhone 5c (GSM)

iPhone 5s (CDMA)

iPhone 5s (GSM)

iPhone 4s

iPhone 4 (GSM Rev A)

iPhone 4 (GSM)

iPhone 4 (CDMA)

iPod touch (5th generation)
Image and Link Source: Redmond Pie
-
Bbm For Ipods And Ipad Download
Remember when BBM for Android and iPhone was released few weeks ago, it was said that iPad and iPods won't be supported until later. It was almost as if iPad and iPod user were sidelined by BlackBerry. Well, that later is here and iPad and iPod...
-
Retina Display Ipad Mini And Ipad 5 To Be Unveiled Tomorrow
When it comes to tablets, Apple's iPad is the highest selling tablet and of course, the preferred. The iPad mini and regular iPad has always been a successful product and Apple have always out-do competing products. Tomorrow 22nd October, Apple is...
-
Ios 7 Beta 2 Now Available For Download
iOS 7 beta 2 is now available and was released to developers for testing few hours ago. This time around iOS 7 beta 2 is now available for iPhone, iPod, iPad and iPad mini with download links below available. Although, iOS 7 beta 1 had...
-
Apple's Ios 7, A New Ios Ui All Together: Downloads & (more Images)
At the WWDC 2013 opening session yesterday, Apple WOW the whole world with the new iOS 7 that was unveiled. Although, the rumor of a flat iOS User Interface (UI) had been in the air weeks before the unveiling, yet we were not ready for what was to be....
-
Gold Master For Ios 6.1 Releases
There's every indication that the Gold Master for iOS 6.1 will be released this week. You will recall that four betas have been pushed out to developers already with the first beta launched in November and this GM will be the fifth. According to sources,...
Nigeria Tech