Nigeria Tech
Huawei Nexus 6P Available in India from November - Specifications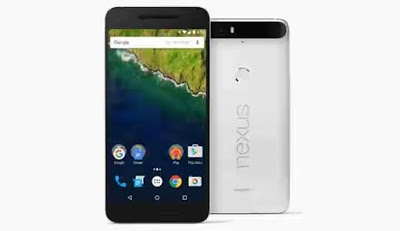 Huawei made Google Nexus 6P will be available in India starting from November 2015. The smartphone was made available for pre-orders on Flipkart and leading Large Format Retail (LFR) stores starting 13th October. According to THE MOBILE INDIAN, the high-end Nexus 6P was announced for the Indian market earlier this month at a price tag of Rs 39,999 (32GB) and Rs 42,999 (64 GB) with two colors Aluminum (Silver) and Graphite (Black). The first batch of the smartphone will be available in India starting first week of November.
Nexus 6P has a 5.7-inch Quad HD AMOLED display with Corning Gorilla Glass 4 protection and is powered by a Qualcomm Snapdragon 810 chipset which has a 64-bit 2.0 GHz octa-core processor with Adreno 430GPU along with 3GB of RAM. The device is powered by a 3,450 mAh battery. Huawei Nexus 6P features a 12.3 megapixel rear camera with f/2.0 aperture and large 1.55 ?M pixels and an 8 megapixel front camera with 1.4 ?M pixel sensor. It has a fingerprint sensor that are located in the back panel and a USB Type-C connector.
Note that the LG Nexus 5X is already available for purchase; its 16 GB and 32 GB variants are priced at Rs 31,900 and Rs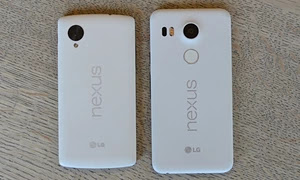 35,900 respectively. The LG Nexus 5X comes in charcoal black, quartz white and Ice Blue mint colours. With it buyers will get a Bluetooth headset worth Rs 2,500, cashback of Rs 3,500 on HDFC credit card and free screen replacement facility worth Rs 6,500.
LG made Nexus 5X comes with a 5.2-inch full HD display with Corning Gorilla Glass 3 protection and is powered by Qualcomm Snapdragon 808 chipset which has a 64-bit 1.8GHz hexa-core processor with Adreno 418 GPU. It has 2GB RAM. It will be available in two variants 16GB and 32GB. It has a 2,700mAh battery. The LG Nexus 5X has a 12.3 megapixel main camera with f/2.0 lens, 1.55 ?M pixels, laser autofocus, and 4K video capture ability. For selfies, it has a 5 megapixel front camera. It also has fingerprint sensor and USB Type C connector.
-
Google Nexus 6 Specifications And Features
With every release of a new Android Operating system comes a new Nexus smartphone and tablet and this year is no different. Google earlier yesterday released the new Android 5.0 Lollipop to the world and the first set of the devices to come with...
-
Google Nexus 5x Review - A Great Step Up From Nexus 5
Nexus devices are Google?s way of showing what the latest version of Android can do, made in partnership with different manufactures like LG (LG NEXUS 6 ), Huawei (Huawei Nexus 6P) and other manufacturers. They run Android as Google intends it, without...
-
Lg G3 - Specifications And Features
LG G3 is an Android smartphone developed by LG Electronics . First released in South Korea on May 28, 2014, it is a successor to 2013's LG G2. Inheriting design elements from the G2, such as its thin screen bezels and rear-mounted power and volume...
-
Lg Nexus 5 And 5x - First Phones To Run Android 6.0 Marshmallow
According to the Italian website Androidworld.it, LG is set to launch Two new Nexus phones at the end of the month. The two Nexus 5 phones will be the first phones to run Android 6.0 Marshmallow, the latest version of Google's mobile Operating System...
-
Huawei Nexus 6, Lg Nexus 6, Android 6.0 Marshmallow - Coming September 29th
According to report coming in from CNET, google is set to release Nexus 6 on September 29 in San Francisco. The two smartphones that will be unveiled with the built-in Nexus devices at this event are Huawei Nexus 6 and LG Nexus 6. Both handsets...
Nigeria Tech